Review: Ventus Ethnic Winds Tin Whistle by Impact Soundworks
PROS
Great set of unique wind instrument articulations
TACT Technology (Total Articulation Control Technology)
Interesting embellishments with the Ornaments feature
New Mid-Articulation switching with unique tin whistle articulations like Strike, Cut and Roll
CONS
TACT phrases aren't tempo sync-ed
What I really like about this library is the detail that has gone into capturing all the interesting nuances of the instrument and how these can be brought in with the ornament dial to add a sense of realism to this instrument. It definitely adds an authenticity to it, and helps you get the performance you want out of it.
Jump to the Demos of Ventus Ethnic Winds: Bansuri
Jump to the Videos of Ventus Ethnic Winds: Bansuri
See All SLR Impact Soundworks News & Reviews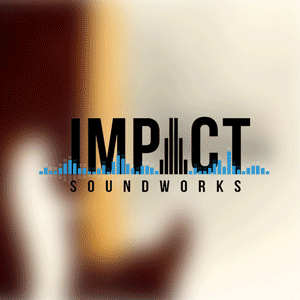 Review: Ventus Ethnic Winds Tin Whistle by Impact Soundworks
A very thorough and deeply sampled rendition of the Irish Tin Whistle by Impact Soundworks. The standout features on this library are the ornaments, and how they can be randomized with the Ornament dial.along with the TACT engine and its customization with the articulations.
Ventus Ethnic Winds Tin Whistle sells for $79 from Impact Soundworks
Thoughts
This is a very well and deep sampled instrument of the Irish Tin Whistle. It comes packed with a good selection of articulations to vary the playing style, plus it has the unique ornaments systems where different types of sounds of the instrument like overblows, cuts and strikes can be triggered. These included whistles and breathe sounds really help to give the instrument a very realistic performance. Impact Soundworks have built a new articulation control system called TACT, which stands for Total Articulation Control Technology, and this powerful engine handles how the different sounds and phrases play back and it really does what it says. They have recorded over 450 phrases with the instrument, from different breaths, whistles and blows.
The selling point for me on this instrument is the Ornaments dial.
How it works is the instrument has a selection of different ornaments (Bend Up, Double Tongue, Overblown and so on). You can activate the ornaments you want to embellish your playing with, then you can set a chance factor for each ornament. Then when you dial up the big Ornaments dial, the probability of these different ornaments playing is higher. Now you might think that by increasing the randomness on the performance that you have less control over it, but it's actually the opposite. I found that by dialing this up I increased the realism on the performance. All these little nuances of the instrument give it authentic and believable sound.
Another interesting introduction to this instrument is the mid-articulation switching. This is assigned to the Cut, Strike and Cran/Roll articulations which are unique to wind instruments like this. What it is, is that if you play a note and then trigger this articulation key mid-note and then it switches to the articulation. This is very cool, especially with cut, strikes and rolls. It adds extra authenticity to the instrument in how it's played.
Another thing I like are the Phrases patches on the instrument.
With these, you can get some longer phrases played by a single key. It includes whistle runs, medium, and long phrases. This really helps if you need to get some tin whistle ideas down fast, plus with some detail and realism. Impact Soundworks have also provided the WAVs of the phrases so if you wanted to, you could even pull the WAVs straight into your DAW. That probably defeats the object of using the instrument through Kontakt, but it's great that they've provided these for you if you just want a specific phrase in your project.
Other controls that really work wonders for this wind instrument are the dynamics and flutter controls. These give you extra expression and flavor to the instrument.
If you do want to dabble further with the articulations, there is an extremely detailed Articulation Matrix window where you can specify specific details on how each articulation operates.
As with al our reviews, check out the demos and videos below to learn more about the instrument and make sure it is right for your needs.
Facts
This is a 6 GB library with 5 NKIs. The instruments contain 8 different types of sustain articulations and true legato and portamento with adjustable settings. It requires the full version of Kontakt 5.3.1 or later to run, and a minimum of 2 GB RAM but 4 GB is recommended.
Ventus Ethnic Winds Tin Whistle sells for $79 from Impact Soundworks
---
---
Demos of Ventus Ethnic Winds: Tin Whistle
ame>
Videos of Ventus Ethnic Winds: Tin Whistle