Review: Ventus Ethnic Winds: Shakuhachi by Impact Soundworks
Impact Soundworks brings us a treasure from the Land of the Rising Sun with the first release in their new Ventus Ethnic Winds series – the Ventus Shakuhachi.
Support Sample Library Review at Patreon
Jump to the Videos of Ventus Ethnic Winds: Shakuhachi
Jump to the Videos of Ventus Ethnic Winds: Shakuhachi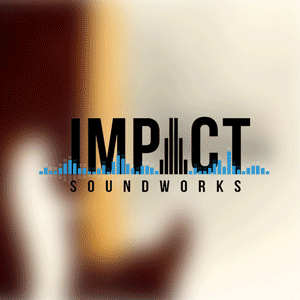 Review: Ventus Ethnic Winds: Shakuhachi by Impact Soundworks
The Shakuhachi is a 5 hole bamboo flute tuned to the Pentatonic scale. It has been used for centuries by Monks for meditation and in Classical Japanese music, often paired with the Koto. The Shakuhachi has made its foray into Western music largely during the past 4 decades featured in not only Pop and Electronic music, but also in big budget films scores like Braveheart, Jurassic Park and The Last Samurai often played by the famous Mazakuzu Yoshizawa. It became one of the most sought after synthesized sounds on the Fairlight CMI and the Emulator II during the 1980s and 1990s.
Ventus Shakuhachi is available for $99.00 from Impact Soundworks
Thoughts
The Shakuhachi is in my all-time top 5 of ethnic instruments. There is something inherently emotional in the sound of such a simple instrument. The playing style is dramatically different from traditional Western woodwinds and offers a completely different palette of sounds. I have always used the samples from a Fairlight CMI or Emulator II in my music to date, as there has never been a suitable alternative – UNTIL NOW. Yes, to be fair there have been small sample sets included in ethnic instrument libraries but nothing that comes close to the beauty and playability of the Ventus Shakuhachi.
Ventus Shakuhachi is deeply sampled and with multiple microphone positions included, really goes the extra mile in delivering a beautiful sound and a rich playing experience. Along with the introduction of the Ventus Series of Ethnic Winds, Impact Sound Works also debuts their new articulation system called TACT (Total Articulation Control Technology). There is a wealth of control afforded here all of which is covered in detail by Andrew Aversa in one of the videos linked below. Taking just a moment to talk about TACT, I really like the new system albeit it having a bit of a learning curve. As new libraries drop from Impact Sound Works in the Ventus line, it will limit that learning curve substantially. I think that it offers the potential to be a great new standard. The fear with standards of course is whose gets adopted.
The warm sound of the Shakuhachi is as authentic an experience as you can get unless you play the real thing. The inclusion of True Legato, multiple sustains trills and ornaments as well as the breath sounds make this an absolutely beautiful playing experience. The uses for the Shakuhachi transcend beyond traditional Japanese Classical music and meditation pieces. This is a serious instrument for use in movie scores, trailers, electronic, pop and is particularly effective when paired with the Impact Sound Works Koto Nation.
Ventus Shakuhachi performs well above its price point. You could expect to find this level of deep sampling and features in an instrument costing 2-3 times this. I can't wait for the next installment in the Ventus Ethnic Winds series. If it is anything like Shakuhachi, it will be a winner for certain.
Let's take a look at the interface.
I like the interface design which is very crisp and clean. There are 5 NKIs in the library including a low memory footprint, a true Pentatonic, Phrases and two full performance versions. All of the important controls are placed clearly on the main page. Control of Ornaments (Level and Triggering probability control), Dynamics, Vibrato and Flutter are all assignable or Midi learnable and offer additional parameters for the latter two. Mic control, ADSR envelope control, fine tuning and transposition are also located at the bottom of the main page along with a micro tuner. I like the fact that all of these allow for immediate control without having to go to the TACT controls tab to change them. It is quicker this way if you know what you want. The most important takeaway for me here was how well the velocity sensitivity affects the dynamics of the overall sound. It provides an absolutely gorgeous sound.
The Advanced Tab includes the ability to record Ornaments as well as play back the ornaments that you have recorded. It takes it one step further allowing you to save the ornaments to a script file that allows you to analyze the playback in a text editor. The Legato section allows for the fine tuning of the Length, Crossfade and Transition time.  You can also tweak the overall Depth and Frequency of the Vibrato control found on the main page. The remaining controls offer a bit more advanced controls for Mono Sample Fade Time, purging the memory for unused mics and controlling whether the Pitch Wheel acts as a Bend or Release. Again, these controls are all part of TACT and offer Midi learn as well.
The FX Tab features the standard Impact Sound Works rack. Reverb and EQ are on by default, as a flute like the Shakuhachi has a beautiful tone with some reverb added in. I prefer to mix in the room using premium plugins and would defer to my toolset outside of Kontakt, but these FX are quite adequate for those that do not have that preference.
At last we come to the TACT (Total Articulation Control System) tab. As I mentioned earlier, this is an exceptionally well thought out approach to controlling articulations and offers the ability to see the complete map in one place with a logical view.
Your approach can be traditional key-switching, the TACT system, using the interface with Midi learn or something in between. No matter how you want to experience Ventus Shakuhachi, make sure that you experience it!
I encourage you to take the time to watch the video on TACT and the overview video to determine whether Ventus Shakuhachi is the right tool for you. I will say that the sound is second to none and must be experienced to be fully appreciated.
Facts
Ventus Shakuhachi installs at 7 GB and requires the full version of Kontakt version 5.3.1 or higher. Ventus Shakuhachi was sampled using warm ribbon and room microphones. It contains over 6,000 24 bit samples from an authentic 5 hole Pentatonic flute played by Josh Plotner.
Ventus Shakuhachi includes the new Impact Sound Works TACT (Total Articulation Control Technology) system to provide a new approach to articulation control including: True Legato, 6 types of Sustain Articulation, 5 Release Ornaments, 12 types of Trills, FX Rack and Playback Editor. It also features more than 600 phrases of multiple style and length. Phrases and Breaths are also provided in WAV format.
Full documentation and video demos of the TACT system are available at the Impact Soundworks links below.
Ventus Shakuhachi is available for $99.00 from Impact Soundworks
Demos of Ventus Shakuhachi
Videos of Ventus Shakuhachi
Videos of TACT