Review: Super Audio Cart PC by Impact Soundworks
PROS
Includes a big selection of different computer system sound sets.
You can use it with the Kontakt Free Player.
Stacking 4 instrument layers together builds up a complex synth sound.
Easy Interface to Navigate.
Large Selection of patches within each computer system.
CONS
The Arp Sync timing is linked to the global setting. You can't set different arp timings for each layered instrument.
Capturing authentic and legendary sounds of classic computers of the 80s and 90s. Super Audio Cart PC is perfect for chiptune-style productions but incorporates easily into many other styles.
Jump to the Demos of Super Audio Cart PC by Impact Soundworks
Jump to the Videos of Super Audio Cart PC by Impact Soundworks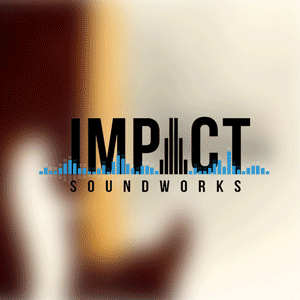 Review: Super Audio Cart PC by Impact Soundworks
Super Audio Cart PC is a Kontakt instrument that reminds us that these systems had some very unique and memorable tones. This instrument captures a collection of these computer sound sets. From the digital FM synth of the AdLib soundcard and MSX computer, to the lo-fi samples of the Amiga and the pulse driven synth sounds in the Atari POKEY. These sounds are a great selection to add to your music productions if you're into chiptune-synth styles for your productions, or even if you want to add some different character to your palette of sounds in your productions with these early synthesized computer sounds. You can either use the sampled sounds in their raw format or apply effects to them to help them shine in your productions.
Super Audio Cart PC sells for $99 from Impact Soundworks
Thoughts
It might be showing my age, but playing through some of these sampled sounds instantly brought back memories of those games on those systems. I think it was such an exciting area for computers and games when growing up and then hearing them again brings back a really nice warm feeling. It's crazy to see how far music production and music in computing has come when you listen back to these sounds. It's great that Impact Soundworks have taken the time to sample and archive these classic systems so that you can now incorporate these type of sounds into your productions. Let's go through some of the sound systems and see what they have to offer. There's a ton of patches and content in this instrument, so we won't be able to go through all of it, but let's look at some highlights of the instrument.
First off, you can load up a single layer patch where you can choose one of the PC sound sets or you can load up the other instrument patch, which allows you to stack up to 4 instruments together.
Now for some highlight presets in the computer sound sets. The MSX covers quite a spectrum of the instrument. It includes some nice DX7 Piano patches that could work quite well. My favorite patch is the Laserharp sound. I have no idea which laserharp it is based on, but it sounds very unique.
The C64 is predominately a pulse width synth engine. From the patches you can choose different amounts of Pulse width and then there is even a multi Pulse Width Synth (Pulse + Pulse), which sounds great.
The WinGroove Instrument has a selection of classic MIDI instruments. When you play them it definitely feels like you have grabbed an old keyboard with some old MIDI patches. I really like the Bass patches in this instrument. Some of the Drum kits have some interesting effects sounds in their patches. To see how far our sampling has come check out the String patches on this instrument, and then listen to some of the realistically sampled modern string libraries. It's a great way to get some perspective on our little music technology world.
The Pokey system has a great selection of sounds that brings back memories of early computing. There's some crazy sounds here. Like the Breakdown sound, or even the Critter patch. When playing these sounds, it feels like my game character is moving around and jumping. I can definitely see myself using these types of sounds for game audio sound effects and compositions, especially for the indie type of game soundtracks as a lot of these games are revisiting vintage style games and their mechanics and sounds.
This instrument really comes into its own when you start stacking 4 of the instruments together. With each instrument layer you can choose a different PC computer sound set. Plus, you can go in and set different pan, pitch, cutoff filter types, and add different effects to each sound set.
What really works quite well in the retro chiptune styles is to pitch some of the instruments quite differently. Like setting one to 8 semitones, and then another to 11 semitones and you can create these nearly dissonant sounding chiptune synths.
When you go into the sound and start altering the filters, envelopes you can really fine tune these sounds.
With the Arp, it seems like you only have global options to the sync timing so you can't set a different Arp sync timing for different instruments. It would have been nice to be able to do this to build up even more complex layered instruments. Other than that, you can build up some interesting arp patterns by setting the steps, their velocity and the note ascending order.
Overall this is a great synth instrument with a huge selection of different patches from 8 prominent PC sound sets from the 80-90s era. If you were from this era, these sounds will bring back some nostalgia and if you're not, it's a great way to experience these classic sound sets that were building blocks into the instruments and synths we have today.
This instrument lends itself to creating chiptune-style productions, which is very popular in the indie game scene at the moment, but that doesn't mean you can't incorporate it into other styles. This is just it's strong point.
If you spend some time layering different sound sets together with varied pans pitches, and effects, you can really create some complex sounding instruments for your productions.
Facts
This is a 4 GB size library Kontakt instrument with 4 sound source layers, and includes more than 12 filters, 5 FX Racks, a poly arp, gate and sequencer. It can be used with the Kontakt Free Player.
The instrument includes emulations of the following Computer systems: Adlib, Aegis, Amiga, C64, MSX, Pokey, Tracker and WinGroove
Super Audio Cart PC sells for $99 from Impact Soundworks
Demos of Super Audio Cart PC by Impact Soundworks
Videos of Super Audio Cart PC by Impact Soundworks