Review: Super Audio Cart by Impact Soundworks
PROS
Most complete collection of authentic 80's & 90's video game console samples
It's got all the effects and controls to sculpt the sounds into unknown territory
CONS
Price might detour hobbyists
Access to sound/ARP panels not intuitive as I would have liked
Looking for the nostalgic sounds of 80s and 90s video game consoles? Look no further! Clocking in as the Grand-Daddy of all bleeps and blips, Super Audio Cart contains 6,000+ samples from every note and sound of 8 classic video game consoles.
Support Sample Library Review at Patreon
Jump to the Videos of Super Audio Cart
Jump to the Videos of Super Audio Cart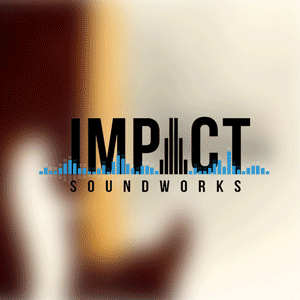 Review: Super Audio Cart by Impact Soundworks
Super Audio Cart sells for $149 from Impact Soundworks
Thoughts
There have been a number of software plugins and sample libraries dedicated to different 8bit/Chiptune instruments ( See our recent feature: 5 UNDER 8Bit ) but the developers over at Impact Soundworks wanted to make one library to rule them all.
Instead of relying on recreating the waveforms or mimicking the sounds through synthesis, Impact Soundworks went right to the source and painstakingly sampled every sound and note from 8 different gaming consoles.
Super Audio Cart's sample set comes from the hardware of several video game systems including the Atari 2600, Commodore 64, Sega Master System, Game Boy, Nintendo Entertainment System, Sega Genesis and the Super Nintendo Entertainment System and with the latest 1.1 expansion the FC, the Japanese version of the NES.
It would have been quite an accomplishment just to capture all of these samples and convert them into playable instrument, but Impact Soundworks took the instrument even further and developed it's own scripted engine for Native Instrument's Kontakt to house the sample set. It took a little clicking around and one trip to the manual to understand how to access some of the functionality but what I found is that Super Audio Cart is housed in a very cool engine which allows you to mix and match sample sets in 4 different layers.
Super Audio Cart is a Kontakt Player instrument meaning it is compatible with both the free and full version of Native Instruments Kontakt and loads into your Libraries Tab.
Each layer allows you to load in one of the 1200 snapshots (presets) or load the samples in "Raw" mode, loading one of the 6,000+ bare samples.
In addition, each of the 4 layers has its own independent Sound Controls, as well as it's own FX chain and arpeggiator ARP. There are also a dozen filter models are available along with custom mapping and performance controls, volume/pitch/filter envelopes, and a mighty 64-slot modulation matrix.
My only real complaint about the instrument lies in accessing the Sound and ARP function panels. I would have liked to access them via clicking somewhere in the A-D Layers. Instead, you need to go down to the A-D panel buttons at the bottom of the instrument panel. It just seems unintuitive to me.
Super Audio Cart's Kontakt instrument also gives you the ability to morph between all four layers with an XY "Layer Blend" function. Through the colorful X/Y pad you can set your midi cc's for use with a pad or your favorite app (I use Lemur) and X-fade through the 4 layers you have loaded up.
There is a lot more to know about the FX functions and details so be sure and check out Andrew's walkthrough video (below) to learn about all the technical details.
While many composers and musicians that pick up this library will be drawn in by the nostalgia factor, for me the real usefulness will be to better serve my clients needs. Although I grew up playing most of these game consoles I am far from an 8-bit enthusiast. In fact, I personally steer clear of "bleeps & blips" in my personal music work. In truth, where this tool will become invaluable is when tackling a project where my client needs new, exciting sounds or a variety of 8-bit chip tune timbres to complete the brief. I know without a doubt that Super Audio Cart will fulfill ALL of those needs.
Super Audio Cart sells for $149 from Impact Soundworks
Demos of Super Audio Cart
Videos of Super Audio Cart