Review: Straight Ahead Jazz Horns V2 by Impact Soundworks
PROS
Smart Voicing is amazing
13 Deep sampled horns
Great clarity in sample set
Easy to jump in for good sounding playback
Soft dynamic playback sounds excellent with detail and realism
CONS
A little bit of a learning curve
Will take some midi work to get most out of playback
Not as convincing with stabs and high energy lines
Straight Ahead Jazz Horns V2 has been redesigned with some incredible scripting, all the controls and options you could dream of and . . . with a bit of a learning curve. While falling just short of delivering that high dynamic brass excitement in playback, the libraries detailed, softer dynamics make up for it. You'll think you're sitting at the front table of your favorite jazz club!
Jump to the Demos of Straight Ahead Jazz Horns V2
Jump to the Videos of Straight Ahead Jazz Horns V2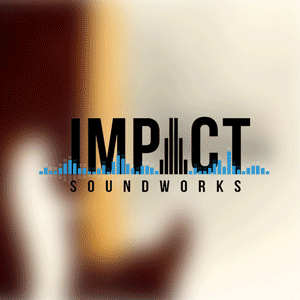 Review: Straight Ahead Jazz Horns V2 by Impact Soundworks
Impact Soundworks have repackaged the Straight Ahead Jazz Horns sample set with an updated interface, advanced playback controls – the developer's own powerful Total Articulation Control Technology(TACT) and a highlight for your humble reviewer, the Smart Voicing Multis. The Straight Ahead Jazz Horns V2 comes with 13 instruments, 4 Trumpets, 4 Trombones, 5 Saxes, with a focus on . . . you guessed it, performing in the Jazz genre.
Straight Ahead Jazz Horns V2 sells for $249 from Impact Soundworks
Owners of the previous version can get a generous crossgrade price by emailing proof of purchase to Impact Soundworks
Thoughts
Straight Ahead Samples has teamed up with Impact Soundworks to repackage Straight Ahead Jazz Horns for SAJH V2 released by Impact Soundworks. In SAJH V2, the library's already great sounding sample set comes with some incredible new scripting and all the controls and options you could dream of – albeit with a bit of a learning curve.
The exciting thing about Straight Ahead Jazz Horns V2 is that the team over at Impact Soundworks have taken this great sounding Jazz Horns sample set and redesigned the instruments in a very powerful engine. Right out of the gate I am going to share my favorite highlight of the library, the Smart Voicing Multis!
This is the highlight for your humble reviewer. The Smart Voicing Multis allow users to load up one of the Kontakt Multis (Trumpets, Trombones, Saxes, All Brass, Full Ensemble and Pop Horns and trigger intelligent harmonization during playback.  The Multis intelligently harmonize the melodies you play into jazz chords.
The basic way the Smart Voicing works is that users play chords in left hand (blue keys) and melodies in the right hand (purple keys). The instrument scripting harmonizes your melody in real time from the index of thousands of jazz harmonizations, which the developer must have lost some serious sleep over importing into the instrument.
The Multis script is taking the simple melody and intelligently arranging harmonies for you!
In the official Straight Ahead Jazz Horns video, Andrew Aversa shows off using the Smart Voicing Mutlis to actually send MIDI out to other channel strips in his DAW. This means he is able to trigger playback with the intelligent Smart Voicing script generating the voicing so another channel strip with another Kontakt instrument plays back the harmonization. Wow – right!
Unfortunately, I am using Logic Pro which means trying to achieve this means venturing into the dreaded Environments panel. Getting midi back in from the Kontakt "send midi to world" was unattainable in the hour and a half I spent searching through different forum threads and I was left scratching my head. If any of my kind readers has links to tutorials on how to achieve Kontakt "send midi to outside world" back into a midi channel in Logic Pro please send me a message so I can take full advantage to the functionality SAJH V2 has to offer (and of course I will update the review.)
All the instruments come with two different microphone positions. Mic controls for volume and pan are accessible on the front interface. Also on the front of the interface are the Alt Dyn Mode and Sus Phase Align toggles. In my time with the instrument, I found these controls made a big difference in the realism in playback, especially the Sus Phase Align which uses phase aligned samples that remove the odd phasing that can happen when the instrument crossfades from one dynamic to the next.
All of the instruments come with Impact SoundWorks FX rack in a panel and the Total Articulation Control Technology (TACT) which gives users just about every option to control/change or trigger articulation switching including keyswitching, change by velocity, cc etc.
This is a very well executed and thoroughly thought out approach to having users control the articulations. It is really nice that the TACT system shows you the complete articulation map in one place, even if it is a bit daunting. I chose to stick with keyswitches, as it is my prefered method of working.
There is a bit of a learning curve with TACT, but the good news is it looks like Impact Soundworks are sticking to this system for their new releases of multi-sample instruments so once you get it down you should be able to hop across ISW multi-sampled Kontakt instruments with ease. I'll include the official overview video on TACT in the video playlist below.
The instruments are pretty easy to get started with as they load up with familiar keyswitching for articulation changes and the playback is pretty realistic. Overall I really felt like the strengths of these instruments are playback at softer dynamics. They blend really nicely and have rich and lush character to them and even that "spittle" sound is clear and present in the softest of dynamics adding to the realism. The Tenor Sax, Bass Trombone and Bar Sax really shine through all dynamics.
If you have seen a lot of my reviews, then you know I don't often talk about price. Criticizing the purchase price for an instrument seems like it can be a moot point as each music makers budget, level and needs will vary. With Straight Ahead Jazz Horns V2 I have to propose that one of the pros just might be the price. Prior to this instruments release, music makers needed to shell out upwards of 10X the asking price of this library to get this many instruments with this level of realistic jazz style playback.If you already own a copy of the Straight Ahead library, you can receive a generous crossgrade from Impact Soundworks by emailing them with proof of purchase from the previous version.
An obvious huge pro on my list here is the smart voicing scripting. I absolutely love this feature. I can't wait to experiment with it even more.
On the CONS, SAJH V2 has got a little bit of a learning curve. It is going to take some time to learn the articulation switching (TACT) if you don't already know it. I believe it will also take time to learn how to best approach each instruments performance by adding midi ccs and whether to use Phase Align and Alt Dyn Mode to achieve best results for your music. You're also going to need to spend a little time to learn how to best utilize and program the smart voicing scripting multis.
Which leads me to my last CON of the library. When trying to achieve a more hyper-exciting horn sound or blast I felt the playback fell just inside the uncanny valley. Now this could just be my ears. I've played brass most of my life so that could be a factor.
What do you think? Demos below.
Just as I thought, the strength of realism for this library is at a smoother and softer dynamic playback, I felt the weakness was in the hits and splats. That said, take a listen to the demos and official videos below and see what your ears tell you.
Facts
Straight Ahead Jazz Horns V2 contains downloads as 23 GB contains 75,000+ samples with both 16 & 24-bit NKIs of each of the 13 instruments: 4 solo trumpets, 3 solo trombones, 1 bass trombone, 2 alto and 2 tenor saxes & 1 baritone sax.
Instruments are sampled with sustain, staccato, staccatissimo, Quarters, falls, long falls, turns, legato, glissando, doits and shakes and have access to adjust 2 mic positions,
Straight Ahead Jazz Horns V2 is a Kontakt Player instrument compatible with both the FREE and full version of Native Instruments Kontakt 5.5.2 or higher.
Straight Ahead Jazz Horns V2 sells for $249 from Impact Soundworks
Owners of the previous version can get a generous crossgrade price by emailing proof of purchase to Impact Soundworks
Demos of Straight Ahead Jazz Horns V2
Videos of Straight Ahead Jazz Horns V2