Review: Shreddage Bundle by Impact Soundworks
With a variety of tones represented across 4 different guitars, the Shreddage 2 bundle will shred its way to your heart with its detailed and playable reproduction of some classic axes. The bundle is a great deal if you're looking to fill an electric guitar gap in your sample collection – especially if you're into heavy metal shreddin'!
Jump to the Videos of Shreddage Bundle by Impact Soundworks
Jump to the Demos of Shreddage Bundle by Impact Soundworks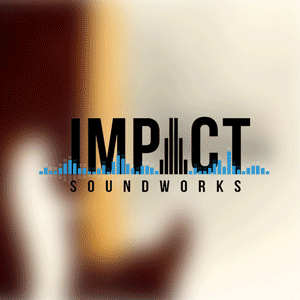 Review: Shreddage Bundle by Impact Soundworks
The Shreddage II bundle from Impact Soundworks features the titular product, Shreddage II, plus all 3 of its expansions, including IBZ, SRP, and Classic. By covering three different 7 string guitars and one 6 string guitar, this bundle offers a good variety of tones, all unified in the Shreddage 2 engine/interface. Many of the features in this engine are very advanced and can be intimidating to someone unfamiliar with guitar terminology, but anyone could cover the basics of guitar playing using Shreddage straight out of the box.
Shreddage Bundle by Impact Soundworks normally sells for €352.99.
For a limited time, you can save 78% off "Shreddage Bundle" for €79 at VSTBuzz
Thoughts
Shreddage II can be a lot to look at and a little overwhelming at first. But thankfully you probably won't need to use many of the more advanced controls unless you're really into the nitty-gritty details.
The main panel lets us control basic things like gain, tuning, vibrato, EQ, and stereo doubling. There's a fretboard that shows where the hypothetical fingers would be landing for each note, and those details can be tweaked under the "advanced" button with things like fret preferences, hand size, and picking mode.
The articulations tab is where you get a list of all the articulations. Each one can be turned on or off here, as well as assigned to either a velocity range, keyswitch, or CC value. By default you'll have palm mutes on low velocities, sustains on high velocities, and pinch squeals on max velocity. Everything else is on a keyswitch. The default setting is probably enough to meet most users' needs. The left side contains some other toggles and dropdowns for keyswitch latching, vibrato mode, and vibrato trigger.
Here is where you can tweak some more engine-level parameters like releases, legato, velocity curve, pitch bend range, and more. This is starting to get into the advanced user territory.
In the interest of saving space and time, I'll skip over the effects panel, as it is a pretty standard Kontakt FX rack, but with the screamer and amp being at the top to prioritize your guitar effects. The advanced panel lets you get down to the tiniest details of the guitar's performance. I won't list all this stuff here, but feel free to stare at that picture for a while and take it all in!
Strangely, the Classic S2X expansion uses an older version of the interface, whereas the other 3 instruments are up to date. Most of the same features are there, but laid out in a different way. If you can figure out the main interface, you can probably figure out this one as well!
If you're a guitar guy, you probably know that no 2 guitars sound the same. If you're not a guitar guy, you may not quite believe that! But the variety of guitars sampled here does a good job to show off how different electric guitars can be.
The baseline Shreddage II guitar has a rather dark and rich tone. There isn't much going on in the higher frequencies, and without distortion/saturation it can sound kind of muddy to me.
The IBZ expansion guitar is the opposite – it's very bright and more tinny. This one probably had my personal favorite tone, as I like bright shimmery sounds. It may just be the definition brought on by having more high frequencies, but it also felt like the palm mutes in this guitar had a quicker release for a tighter staccato sound.
The SRP expansion guitar falls somewhere in the middle. It has a fairly neutral tone with some qualities of both of the previous versions. I also noticed that at higher velocities this one has a much sharper/harder attack, so you have to watch that those don't accidentally jump out and sound out of place.
Shreddage Classic features the old Shreddage I guitar, which is a six string with a thinner and brighter tone that's closer to the IBZ model. The higher notes in this version were left out, with the focus being on the big fat low, chugging bass notes for a rhythmic playing as opposed to melodic. I personally feel that this version could have been left out of the bundle and it wouldn't have been felt, as it covers a similar tone as the IBZ, but with less notes. However, this version is good for a "light" edition of shreddage, as it uses less resources due to only having one string per note sampled. There is no scripting going on in the background to decide which string and fret to use.
There's a good chance you'll be using these guitars with lots of distortion applied, either via the built-in FX rack or your own VSTs.
There's a good chance you'll be using these guitars with lots of distortion applied, either via the built-in FX rack or your own VSTs (or both!). A lot of the finer details in the tonal differences are lost when playing heavily distorted sustains, but the differences are more preserved in the palm mutes. There's a good video from ISW that A/Bs the different variations with the same midi data to showcase their differences, and I'll leave a link to that in the media section.
Overall, all four of these guitars are well sampled and bring plenty of detailed control. This bundle is a great deal if you're looking to fill an electric guitar gap in your sample collection – especially if you're into heavy metal shreddin'.
Facts
The Impact Soundworks Shreddage 2 bundle contains Shreddage 2, Shreddage 2 IBZ, Shreddage 2 SRP, and Shreddage Classic. There are 4 distinctly different types of guitars sampled here, including 6 and 7 string models. Many articulations are featured, including sustains, staccatos, palm mutes, pinch squeals, harmonics, and more.
The entire bundle requires 12.7 GB of disk space installed and runs in the free Kontakt Player (version 5.3 or higher)
Shreddage Bundle by Impact Soundworks normally sells for €352.99.
For a limited time, you can save 78% off "Shreddage Bundle" for €79 at VSTBuzz
Demos of Shreddage Bundle by Impact Soundworks
Videos of Shreddage Bundle by Impact Soundworks
Videos of Shreddage Bundle by Impact Soundworks