Review Shreddage 2 IBZ from Impact Soundworks
PROS
With it's beautiful tone, deep sampling and ease of use Shreddage 2 IBZ will have you shredding like a metal god in no time. A fantastic library for only $99/$119.
Jump to the Official Videos created using Shreddage 2 IBZ from Impact Soundworks
Jump to the Official Demos created using Shreddage 2 IBZ from Impact Soundworks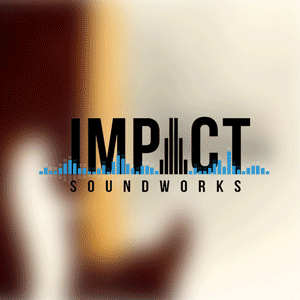 Review Shreddage 2 IBZ from Impact Soundworks
The Facts
Shreddage 2 IBZ is a deep sampled guitar library that captures the sounds of a legendary 7-string heavy metal guitar. Shreddage 2 IBZ is Compatible with the both the free KONTAKT PLAYER and the full version of Kontakt. Shreddage 2 IBZ is available as a stand alone instrument but can also be used in conjunction with Shreddage 2.
The 7-string electric guitar that was sampled for the instrument is tuned to drop G contains over 13,000+ 24-bit samples and utilizes up to 8x round robin variations per note.
The instrument gives you multiple picking modes/behaviors while the GUI includes a virtual fretboard display with deep tweaking as well as all main controls on the front of the interface.
Bundles 
There are 4 options for purchasing Shreddage 2 IBZ from Impact Soundworks
1. For owners of Impact Soundworks previous Shreddage library – $99
2. To purchase both Shreddage 2 + IBZ Combo $219
3. Shreddage 2 IBZ + Shreddage Drums $179
4. Shreddage 2 IBZ as a standalone instrument $119
Origin Story 
After the success of Impact Soundworks first Shreddage guitar library they received so many requests for similar software instruments with samples from different guitars. Not only did Impact Soundworks deliver on their users input with Shreddage 2 IBZ but they also totally rebuilt the engine.
They can't say it on the packaging but I think we all know that Shreddage 2 IBZ is deep sampled from the king of rock & metal guitars the Ibanez 7 string guitar. It has a brilliant, sharp character with an aggressive biting sound with each pick of the string.
The GUI
The GUI contain load of controls which all give the user the ability to MIDI learn and automate across 6 pages of the interface including a Perform Page (above) which focuses on the visual representation of the playback as well as a few key components such as gain, transpose, DI line noise, vibrato, unison bend, mono & tapping modes. You also have the ability to easy ad double, triple and quad tracking or stereo doubling with an easy click on the interface.
S2 IBZ is recorded with dry, beautifully clean samples allowing you to utilize your own effects or use the built in effects rack to dial in just the sound you are going for.  At the bottom of the Perform interface you have a Presets menu which allows you load in presets provided by Impact Soundworks as well as ones you create and save on your own.
In my brief experience getting to know the Shreddage 2 IBZ the ARTICULATIONS page is where the heart of the engine really shines.
Shreddage 2 IBZ offer a full plate of articulations from single notes, power chords, FX slides, vibrato, portamento slides, hammer/pull, to palm mutes, harmonics & tremolo. The articulations are easily controlled at playback via velocity trigger parameters OR by assigning dedicated key switches for each articulation. Shreddage 2 IBZ makes it easy to load/ unload individual articulations for the instrument with a simple on/off button corresponding to each articulation. This also gives you some control on how much RAM you are using for each instance of the instrument – ei. less articulations loaded = smaller foot print.
The new ADVANCED page allows you to tweak even more controls!
Shreddage 2 IBZ comes with it's own custom-built effects rack scream effects, amplifier simulation and cabinet simulation as well.
Diving In
As you can see in my videos and demo I had a blast getting to know Shreddage 2 IBZ. At only $119 (for stand alone version) this instrument is priced very low for what you get giving you the ability to create dead-on realistic heavy guitar parts!
The articulations, round robins and controls of the new engine are where this instrument really shines. The articulation controls gives you the ultra realistic performances with parameters for all the little details that make a difference like up and down pick stroke controls, fret position & even hand size.
When I first loaded up the instrument and started work on the demo "End of An Era" I had my full template loaded up as well as about 8 instances of S2 IBZ loaded and was running the samples off my 5200 RPM drive I did have a few little hiccups. But after reading further I see Impact Soundworks recommends you run Shreddage 2 IBZ off of a 7200 RPM or SSD drive so I can't fault them for that.
After moving it over to an SSD it was smooth sailing.
Final Thoughts

It's been years since my guitar chops were good enough for a face-melting metal solo but with the extensive deep sampling and attention to controls Shreddage 2 IBZ has me pumping my devil horns into the air and believing every note of my programmed metal guitar parts was real.
With it's beautifully sampled tone, ease of use and a price of only $99/$119 any composer with some midi chops can now shred as a metal god.
Shreddage 2 IBZ from Impact Soundworks
Official Shreddage 2 IBZ Demos
Official Shreddage 2 IBZ Videos