Review Rhapsody Orchestral Colors by Impact Soundworks
"Impact Soundworks has broken the glass ceiling with Rhapsody Orchestral Colors by creating a great sounding set of powerful orchestral ensemble and chord tools that anyone can afford."
Jump to the Demos of Rhapsody Orchestral Colors
Jump to the Official Videos of Rhapsody Orchestral Colors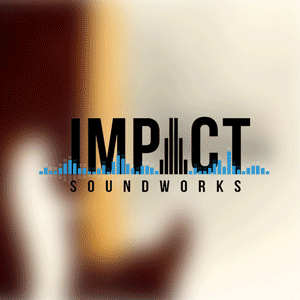 Rhapsody Orchestral Colors
Rhapsody Orchestral Colors sells for $149.00 (USD) from Impact Soundworks
Thoughts
As you may know from my other reviews I am a big fan of Ensemble libraries. When I first heard about Rhapsody Orchestral Colors I couldn't wait to listen to it and check out the functionality . . . it did not disappoint.
The samples themselves sound fantastic and I really love the dynamic range going from ƒƒƒ (pretty damn strong) to pp (very quite). All dynamics are easy to control with the mod wheel and with the 3 mic positions (Close, Tree & Outrigger) it's easy to blend the kontakt patches into your mix with other instruments as the dry samples are among the driest in the industry.
The chords engine goes far beyond the capabilities of what I expected out of a software orchestrator. With the ability to craft chord voicing ROC's chord instruments of Strings, Woodwinds, Brass & Choir (right! I know how cool) do far more than I imagined when I first heard about the instrument. The chords engine with major and minor chords split across the keyboard make it very easy to play and program. The additional voicings give you the ability to play just about any chord imaginable, aleatoric chords and even random chords.
I would have loved to have seen the actual score (notation) of the voicing in a rear panel of the instrument or in the documentation. This would have made it not only easier to know what I was actually triggering, but would have been great as an educational tool.
The ROC's unison instruments only cover 2 octaves for each ensemble. They over lap as expected but playing back all sections of a ensemble, like the strings, the sound stays balanced and true throughout the entire playable keyboard range from bass to violin.
Rhapsody Orchestral Colors (RSO) is a wonderful tool to sketch with and the samples sound so good you can use them without having to orchestrate out all of your parts.  Impact Soundworks has broken the glass ceiling with Rhapsody Orchestral Colors by creating a great sounding set of powerful orchestral ensemble and chord tools that anyone can afford AND quickly learn to use.
At only $149.00 I highly recommend this library.
Facts
Rhapsody Orchestral Colors is created from over 30,000 orchestral samples including Strings, Brass, Winds and Choir that are used in the 11 kontakt presets.
The Strings ensemble instrument contains 3 modules inculding Violins/violas, celli and basses for both Unison & Chords presets.
The Brass ensemble instrument contains 4 modules inculding Trumpets, trombones, hornsand tuba for both Unison & Chords presets.
The Winds ensemble instrument contains 2 modules inculding Clarinet/oboe/flute (hi)and bassoon/contrabassoon for both Unison & Chords presets.
The Choir ensemble instrument contains 2 modules inculding  Men's and women's ensembles + FX for both Unison & Chords presets.
ROCs downloads as 8GB of content adn does require the FULL VERSION of Kontakt 5.3 or higher (NOT Kontakt Player compatible)
Rhapsody Orchestral Colors sells for $149.00 (USD) from Impact Soundworks
Official Demos of Rhapsody Orchestral Colors
Official Videos of Rhapsody Orchestral Colors