Review: Ocarinas By Impact Soundworks
PROS
Realistic and very playable right out of the box.
Two mixable mic positions.
Mappable controls allowing for use of CC or aftertouch.
Intuitive "ornaments" feature allowing for adjustable random ornamentation to enter into your performance.
Full key switching to move through the many articulations
Large collection of beautifully performed phrases
Phrases also provided as wav for easy editing.
Three different ocarinas were sampled.
CONS
Some general volume unevenness across round robins.
Certain samples, the shorts in particular have a lot of noise.
Some performance unevenness across round robins for example the trill attack round robin plays two different interval trills for the two round robins making it difficult to program without bouncing to audio.
I had yet to hear a sampled Ocarina that truly captured the detailed breathy nuance of a real performer until I played Impact Soundworks' Ocarina from the Ventus Ethnic Winds collection.
Jump to the Videos of Ocarinas By Impact Soundworks
Jump to the Demos of Ocarinas By Impact Soundworks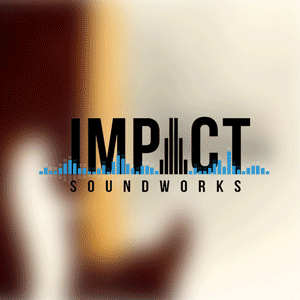 Review: Ocarinas By Impact Soundworks
Though we all have a large collection of orchestral woodwinds, each deep-sampled and increasingly realistic, what most of us are still missing are the more unique and niche auxiliary woodwind instruments. The ocarina is one such instrument. Though we may find one kicking around in some long forgotten sample collection, the quality on the auxiliary woodwinds is usually not up to par. Often it can feel like they included certain instruments simply to be able to say in their marketing copy that they had one. This is most certainly not the case with the Ocarinas, part of the Ventus Ethnic Winds collection from Impact Soundworks. This ocarina is sure to put a smile on your face as playing it is a pleasure due to its intuitive interface and realistic natural sound.
Ocarinas normally sells for $99 from Impact Soundworks
All 5 of the Ventus Ethnic Winds libraries are available in a discounted bundle for $349 (reg $499) from Impact Soundworks
Thoughts
My first exposure to the ocarina, like many other millenials, was while playing the game Zelda: The Ocarina Of Time, on the nintendo 64. The game involved a magical ocarina that the player was required to play during many points in the game. Though in this game, it was only limited midi playback of a synthy sine wave sounding ocarina, even still, there was something oddly compelling and mysterious about its simplicity. Many companies claim to sell a sampled ocarina but I had yet to hear one that truly captured the detailed breathy nuance of a real performer. That is of course until I sat down to play this Ocarina from the Ventus Ethnic Winds collection from Impact Sound Works and was blown away.
Right out of the box, it's instantly playable and is sure to put a smile on your face.
Right out of the box, it's instantly playable and is sure to put a smile on your face. The intuitive interface, used across many of their instruments, allows for easy key switching across the 12 included articulations. These different articulation types allow you to add nuance to your performance by for example sliding into a note (at one of two speeds) or beginning a note with an ornamental trill. These details really serve to imbue the instrument with an authenticity that a version without would be lacking. As well as changing articulations, the user is able to cross fade in the vibrato and flutter amount. You are also given the choice between a natural vibrato or the Kontakt vibrato which gives the user fine control of the rate and depth. What's a neat feature here that many companies neglect is the ability to assign your keyboards aftertouch to change vibrato or flutter amount. You may also use a CC but I found it felt extremely natural to have my vibrato amount increase as I leaned into a note on my keyboard. I found myself wishing other companies would adopt this same feature.
The library comes with three different ocarinas each with their own distinct sound. The triple ocarina is the typical one that has the most familiar sound. This would likely be the most frequently used. The Chinese Xun ocarina has the most distinct tone. It has a very breathy and ancient characteristic. The final one is the pendant ocarina, an ancient instrument often used during festivals or ceremonies. Each one comes with a large collection of pre-recorded phrases. These are grouped in sections like their length. I found the medium and long phrases sounded the the best and would be the most usable. The short phrases and some of the groups felt a little gimmicky, although I'm sure there are uses for them, I can't off the top of my head think of any for these more niche sounds.
One issue I did have was that across the board, there was some unevenness in the round robins.
One issue I did have was that across the board, there was some unevenness in the round robins. This came in two forms. The first, which is a much easier fix was that there seemed to be some general volume unevenness across certain round robins, causing the user to do some dynamics automation to make the line desirably even. In one instance, though the waveform display on the interface showed it was playing the same audio back, every third key press (at the same velocity) was triggering the audio louder. This may simply be a bug. A more concerning issue however was in the trill articulation.
Of the two round robins, they seemed to often play different interval trills. This causes the user to be forced to bounce the phrase to audio in order to ensure that they will be hearing the correct interval trill. It would have been nice if instead of trying to pass off these two trill varieties as a round robin for one trill, they gave the user the option to select between the two trill intervals. In addition, several of the patches had a less than ideal amount of noise. The staccatos for example, were clipped very long. If you play a short note, it cuts off the audio and the noise is not noticable. When you hold down a key for example, when the short note itself has ended, you are left with a hissing noise floor that after a second or two abruptly cuts off. Every additionally sounding note compounds this problem.
Regardless, the only reason I mention or even came across these problems is because I spent such a long time playing the instrument. This is due to the simple fact that it was such a pleasure to play and as a result so difficult to put down. I would absolutely recommend this instrument to any media composer. It's always the niche sounds that no one ever thinks they need, until they need it. The ocarina is no exception and Impact Soundworks has done a fantastic job creating a truly wonderful instrument.
Facts
The Ventus Ethnic Winds Ocarina from Impact Soundworks weighs in at 7 GB of over 5,500 beautifully recorded samples. These span across three different Ocarinas: the triple ocarina, the pendant ocarina, and the Chinese Xun. Each of these has their own unique sound and was deep sampled with full legato, multiple round robins and 12 articulations that can be keyswitched between. In addition, flutter and vibrato can be cross faded into either through the use of aftertouch or a midi CC. As well as this, the library features a huge collection of pre recorded phrases. The instruments feature two mixable microphone positions for ideal control of the ocarina in the space. The library requires the full version of Kontakt 5.5.2 and will not run with the free Kontakt Player.
Ocarinas normally sells for $99 from Impact Soundworks
All 5 of the Ventus Ethnic Winds libraries are available in a discounted bundle for $349 (reg $499) from Impact Soundworks
Demos of Ocarinas By Impact Soundworks
Videos of Ocarinas By Impact Soundworks