Review: Momentum by Impact Soundworks
PROS
Unusual, high quality sample sources
Hugely flexible and creative
Easy to use
Real performance loops
Reasonably priced
CONS
Modulation section could be more user friendly
Excessive noise on some loops
Lack of very simple loops
Drawing loop slice modulation is a slow process
Snapshots need manually installing
Momentum boasts a vast array of top notch acoustic percussion performances from some quite unique sound sources. Presenting them as ready to go loops makes for a speedy and easy workflow, whilst the full-featured interface still gives plenty of scope for deep customization.
Jump to the Demos of Momentum by Impact Soundworks
Jump to the Videos of Momentum by Impact Soundworks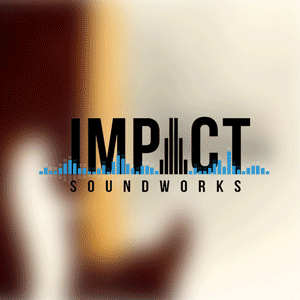 Review: Momentum by Impact Soundworks
Impact Soundworks is a developer with a knack for creating often quite strange but very usable libraries. From plugins to niche ethnic instruments, heavy metal drums to retro video games, the two composers behind the company have a vast and widespread expertise in sampling unusual instruments at a detailed level. This pedigree is clear to see in their latest product, Momentum, which gives a fresh, modern take on good old-fashioned percussion. It is a clearly focused product aimed at giving music makers organic, pulsing rhythms that provide propulsion and energy, whilst also knitting together the main drum hits.
Momentum sells for $149.00 from Impact Soundworks
Thoughts
The main patch loads up with a large waveform display of a loop, clearly showing the transient slices. The blue keys trigger their corresponding slice and from that point, the loop will cycle. C2 is always the first slice, so by keeping your finger down it will trigger the whole loop from the start. By using the other blue keys you can also create your own mash-up of the loop on the fly.
Should you want more control, the loop icon can be deactivated and each key will only play its own slice as a one shot. Each loop also assigns red keys as stutter/gate/reverse/random options, which are great as creative performance tools and it is handy to see the waveform visually feedback what is happening when you use them.
The green set of key switches enable pitching of the loop. This is useful to change the timbre of un-pitched sounds and for the pitched loops, it enables them to be easily worked into the key of your existing composition.
The included snapshots are a good way to start and see what the Momentum engine is capable of.
Installing these is a bit of a suck it and see approach though – not sure why snapshot installation is such a manual job with Kontakt 5!
The modulation available within a single loop is superb. Each individual slice can be pitched, panned, changed in volume, filtered and more, which gives good scope for making these loops your own and for more extreme sound design. Various alt and option key combos enable whole loop changes or easy resetting to default. My only gripe is that it would have been awesome to draw in curves easily, instead, you have to set modulation slice by slice which is longwinded, especially for complex loops with 30-40 slices.
Some loops include a one shot and both these and the main loop have a filter with amp and filter envelopes that can be applied per slice or globally. There is also a drag midi to host option.
For further mangling there is an FX rack and a modulation matrix. The latter can apply a single mod source to a number of the FX parameters. Whilst a nice feature I would have liked to have seen this a bit more simply integrated into the FX for a slicker user experience.
Now, any sample library junkie like myself will no doubt have the same issues actually finding the right sounds in an ever-increasing collection, so the browser in Momentum is a most welcome feature. All the loops are tagged so you can search extremely efficiently – need a pitched, brushed metal sound in 6/8 targeting mid frequencies? Voila! Check out the Brass Urn Brushes! There is even a speaker icon so can audition from the browser without even reaching for the keyboard.
In terms of the sound content, it is all of excellent quality, although a few loops do have slightly excessive noise. The emphasis is on acoustic sources which have all been played live.
There is everything from a Tin Cup with Fingernails to Kalimba, or perhaps you really need some Goat Toes?! Traditional orchestral instruments have been masterfully manhandled to give us delights such as Violin Bounces and Cello Slaps.
My favorites so far are the Muted Bass Drum loops which give a warm, brooding feel.
One thing the library does miss though is more simple rhythms – for instance, the muted bass drum as a simple 1/8 note and without the extra stuff like hats or tabla as part of the loop can often be as useful as more complex parts. Perhaps there is scope for add-on packs here?
Aside from the main nki there is a Loop Mapper patch which gives the user the ability to create their own bespoke loop menu with one loop per key. In such a way by holding down a number of keys many loops can play simultaneously, which is good for creating very complex percussive patterns. Alternatively, you can play keys individually, serving as a way of quickly drafting different percussion loops in different parts of your piece within a single nki. A number of additional patches are in the One Shot folder. These might feel like a small add-on, but actually, they are great resources making this library far more than a percussive loop set. The atonal one shots group all the weird and wonderful hits across many octaves enabling the easy creation of a random percussion kit, whilst the pitched sounds are now transformed into over 30 fully playable instruments across all 88 notes.
It is worth briefly mentioning that the product also comes with all the loops as WAV and REX files,
It is worth briefly mentioning that the product also comes with all the loops as WAV and REX files, so you can easily drag straight into your DAW or use them in other 3rd party samplers, such as Stylus RMX.
Impact Soundworks has done an excellent job here of capturing unique and inspiring organic loops and wrapping them in a very usable and intuitive interface. Composers for any media will definitely want to give it serious consideration and I can also see this being a good tool for artists working in cross-genre styles (think Alt J/Beck/Bon Ivor). Additionally, some of the more ethnic instruments would suit certain world music styles. However, end users should be aware it will not provide anything remotely electronic/synthy, nor does it do orchestral.
Momentum can certainly give your tracks what the title of the collection alludes to and using it is simply a lot of fun. Again, it shows the best sample libraries continue to be the ones with first-class source audio in combination with a highly creative and flexible interface.
Facts
Momentum is 16GB in total (8GB Kontakt and 8GB for WAV/REX files). There are 2500 24-bit performances using over 100 different instruments, both pitched and unpitched. The full version of Kontakt is required.
Momentum sells for$149 from Impact Soundworks
Demos of Momentum by Impact Soundworks
Videos of Momentum by Impact Soundworks