Review: Koron – Traditional Instruments Of Iran By Impact Soundworks
PROS
• Wonderful sounding tempo synced performance patches containing authentic and beautifully performed phrases.
• The detuning feature allows for easy micro tuning offering users the ability to play using non-western tunings. This function contains several presets of various tuning systems.
• The percussion patches sound authentic and usable.
• A great selection of authentic Iranian instruments.
• All samples recorded at two microphone positions with independent volume and pan control.
• Control of keyswitch mapping and behavior including ADSR control for each articulation.
• TACT system offers extensive control over the instrument.
CONS
• The Kamanche is a stand out weak area in the library, leaving a lot to be desired in terms of realism.
• Tar instrument, though still sounding passable, doesn't advance past previously released Tar libraries
• Setar / Tar instruments contain noises in certain round robins (breathing/chair rustling) making these instruments difficult to use when exposed.
Jump to the Demos of  Koron – Traditional Instruments Of Iran
Jump to the Videos of  Koron – Traditional Instruments Of Iran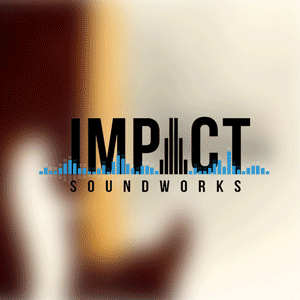 Review: Koron – Traditional Instruments Of Iran By Impact Soundworks
Though most composers have a huge collection of traditional instrument samples, one place where we often fall short is in our ability to replicate realistic and natural sounding world instruments. Koron by Impact Soundworks attempts to tackle the authentic sounds of traditional Iranian instruments in a collection of 5 melodic and 5 percussive instruments all recorded live in Iran. The library sells for $199 and would be a welcome addition to the sample collection of any composer who has needed to delve into the world of Iranian and Middle Eastern music production.
Koron sells for $199 and can be purchased from Impact Soundworks
---
---
Thoughts
I was excited to dig into this library as many of the ethnic instruments I am currently using, several of which I still find to sound extremely passable, were released nearly a decade ago. A new release such as this would be sure to blow them out of the water and find themselves a permanent place in my template.
I was pleasantly surprised to find how realistic this sounded.
The first patch I opened was the Santoor, a stringed hammered dulcimer like instrument. I was pleasantly surprised to find how realistic this sounded. Like all the patches, it came with multiple articulations that can be key switched between. More than this, the keyswitches and articulation behaviour can be controlled and modified through the Articulation tab. Across the new releases, Impact Soundworks has standardized on their new articulation system called TACT (Total Articulation Control Technology). There is a wealth of control afforded here, all of which is covered in detail by Andrew Aversa in the TACT official video (below)
Because all the playable patches are mirrored by their corresponding performance patches which contain tempo synced recordings of authentic performances on the instruments, we can easily test the realism of the sample. It's one thing to hold a key on a performance patch and hear a musician perform a fully realised line but it's another to be able to play in that same melody and have it sound reasonably similar.
The Santoor patch absolutely delivered on this front, allowing me to impressively mimic the melodies played in the performance patches to a high degree of realism.
Moving on from this, we have the Tar, a six stringed plucked instrument. The strings are paired into groups of two giving it its characteristic sound. Once again, playing it put a smile on my face as it delivers a high degree of usability and realism right out of the box. This again is mirrored by a performance patch containing a large selection of authentic phrases, beautifully performed and tempo synced. The Tar, as well as the Setar patch did have a troubling issue however. Both of these in several round robins contained an alarming amount of noise, chair rustling and even breathing. The amount of this noise is uneven across the mapping and amongst the different round robins causing a user to have to pay particularly close attention when programming with these patches to avoid the noise. The noise came as a result of the way this library was recorded, live in Iran to bring to the table a maximum amount of realism and authenticity of sound.
Microtuning is handled wonderfully and elegantly
A particular challenge when sampling ethnic instruments is the fact that the music of many cultures doesn't always conform to standard western tuning. This issue was handled wonderfully and elegantly by Impact Soundworks in this library with the microtuning area featured in all the playable melodic instruments in Koron. We are given a 12 sectioned area where we are able to detune each note by an amount of our choosing. In addition to this, we are given five preset tuning systems that we can use along with the ability to change the key. As well, we have the ability to save and load custom tunings that we create.
The percussion instruments stand out as a particularly shining aspect of this library.
We have the option between playing a master instrument with all the percussion instruments mapped across the keyboard, or we can load up the individual instruments in their own patches. Each of the five percussion instruments is sampled with a wonderful amount of detail and variety in articulations including various flams allowing for them to be programmed to achieve a high level of realism.
Something to note however is that as many of the articulations are flams, they will not land exactly on the beat if quantized, as the nature of the flam causes the actual "hit" to land shortly after the sample start as opposed to on it. Knowing this, we can bounce to audio and move them back so the hits land as we like them, or simply move our midi back. I personally prefer this flexibility as, though it requires a little more sequencing time, the end result will be superior to a sample where each hit is more static and has less human lead up to the actual attack.
As with all of our reviews be sure and refer to the official demos and walkthrough videos below to learn more about the library and see if the instrument is right for you.
Facts
The Library weighs in at 11 GB and contains over 17,000 samples. It contains 10 instruments (5 melodic and 5 percussion instruments) as well as a master percussion patch. Also included are a collection of tempo synced phrases. The library boasts two mic positions each with independent panning and volume control as well as multiple round robins and velocity layers for each sample. Velocity cross-fade is mapped to modwheel by default allowing for expressive control of cross-fade relevant articulations. Melodic instruments included are the Kamanche, Tar, Tanbour, Setar, and Santoor. The included percussive instruments are the Bandir, Daf, Kunzeh, Tonbak, and Zarbe, as well as a master percussion instrument with all of these mapped over one patch. The library requires the full version of Kontakt 5.5.2 or higher and will not work with the free Kontakt Player.
Koron sells for $199 and can be purchased from Impact Soundworks
---
---
Demos of Koron – Traditional Instruments

Videos of Koron – Traditional Instruments