First Look: Masse by Spitfire Audio
Masse is a fantastic sounding set of tools layering and blending samples from the entire Spitfire Symphony Orchestra and delivering instant orchestral color and texture. Masse is exactly the kind of tool music makers like myself rely on to quickly create realistic, virtual orchestration.
Support Sample Library Review at Patreon
Jump to the Demos of Masse
Jump to the Videos of Masse
First Look: Masse by Spitfire Audio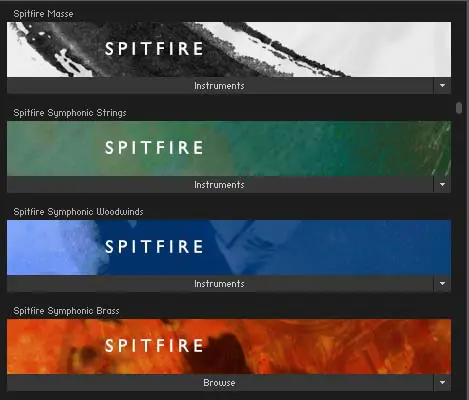 Masse is Spitfire's new "Instant Symphony Orchestra" library combining samples from the entire Spitfire Symphony Orchestra collection in 4 main easy to use presets. The library downloads as 22GB and is a Kontakt Player instrument compatible with both the full and free version of Native Instruments Kontakt. Unfortunately, at the time of posting, Spitfire was only offering the library as part of the Spitfire Symphony Orchestra ($1699).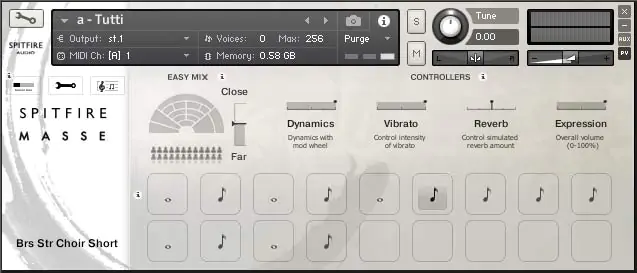 The library is housed in Spitfire's engine which will be familiar to anyone using the developer's instruments and contains front panel "EASY MIX" blending of Close & Far Mics, Dynamic, Vibrato, Reverb and Expression controls and visualization for articulation changes which can be made via keyswiches,
A total of 37 presets are include, but the 4 main nki's are: Tutti, Strings, Brass & Woodwinds. Each preset comes with a range of articulation sculpted and layered from the sample sets of the Spitfire Symphony Orchestra. The library excels at offering quick access to orchestral color and textures and is very easy to playback with just a few midi ccs for adding depth and realism to a performance.
In addition to the 4 main nki's the library also comes with separate nkis for each articulation as well as a collection of "Other Patches" which offer memory saving options,
As mentioned, Masse is only available bundled with the Spitfire Symphony Orchestra which contains the Spitfire Strings, Brass and Woodwind libraries. If you buy them separately it would cost you $2406.00. So at $1699 for all 4 libraries is a pretty hefty discount.
Masse is included in the Spitfire Symphony Orchestra and sells for $1699 from Spitfire Audio
Demos of Masse by Spitfire Audio
Videos of Masse by Spitfire Audio