First Look: Allura Volume 1 by Impact Soundworks
Allura Vol 1 features wonderful vocal phrase performances from Jillian Aversa (God of War, Halo, Soul Caliber) with detailed tagging in an easy to search browser. The "bonus" patches are a real joy with some rich sound designed pads and atmospheres. A steal at $59!
Jump to the Videos of Allura Volume 1 by Impact Soundworks
Jump to the Demos of Allura Volume 1 by Impact Soundworks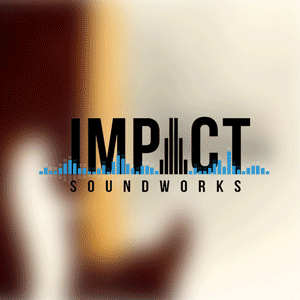 First Look: Allura Volume 1 by Impact Soundworks
Impact Soundworks has released the first of the Allura solo vocal libraries, Allura Volume 1 featuring the mythical voice of Jillian Aversa. Jillian's vocals might sound familiar as the singer has been heard on several game soundtracks including Halo, Civilization, God of War and Soulcalibur.
"I wanted to capture my 'signature sound': ethereal, emotional vocals in both soprano and alto ranges. Sometimes breathy and sometimes with a more focused tone, including a range of straight tone to more prominent vibrato." – Jillian
The new vocal Kontakt instrument includes a collection of wordless phrases in Jillian's signature, evocative style
Allura Volume 1 sells for $59 from Impact Soundworks
About
In this first look video, we play through the instrument and get a feel for what the sample set and controls have to offer.
The library comes as a Kontakt instrument (full Kontakt required) as well as a complete collection of standalone WAV files.
Allura Volume 1 downloads as 1.5 GB and contains a sample set of 150 wordless vocal phrases performed by Jillian Aversa and recorded in 4 different keys. The phrases are categorized in construction kits and the tagging system in the instrument allows you to easily sort by key, tempo, mode & meter.
As a "Bonus" Impact Soundworks has included 25 designed atmospheres in a separate instrument.
Allura Volume 1 requires Kontakt FULL 5.5.2+
Allura Volume 1 sells for $59 from Impact Soundworks
Demos of Allura Volume 1 by Impact Soundworks
Videos of Allura Volume 1 by Impact Soundworks
​