UVI release Program 24 hybrid digital/analog '80s workstation synth with intro promotion
UVI release Program 24, a new library inspired by a hybrid digital/analog '80s workstation synth, available now with special intro pricing 38% off now $49 (reg $79.00)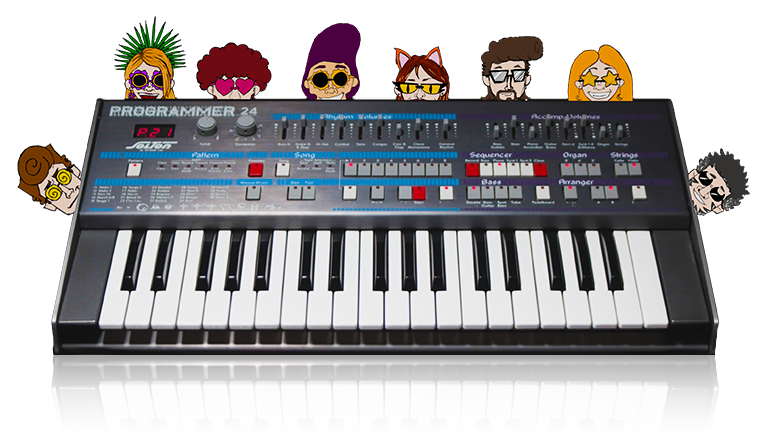 Paris, December 9th, 2020 – UVI release Program 24, a new library inspired by an obscure hybrid digital/analog workstation synth from the peak of '80s Italo Disco, the Solton Programmer 24 (and SM100). With a charactered vintage hardware sound, Program 24 delivers a suite of 5 instruments, including a full 8-bit PCM drum section, analog bass and lead with analog filter, strings and organs, accompaniment, and a powerful multi-instrument including all of them in one. Program 24 is available now, with a special introductory price of $49 / 49€ through December 14th, 2020 (regularly $79 / 79€).
An inspirational playground loaded with authentic '80s charm, Program 24 delivers a massive selection of sounds, sequences, arps, and more, delivering multi-part presets with discrete rhythm, bass, strings and organs, and 3 accompaniment parts all with their own voice and arpeggiator controls. Created exclusively by our sound design team the included presets cover numerous styles such as Italo and modern disco, synthwave, electro, experimental and more.
The sounds of Program 24 were deeply sampled from the hardware, with the drum synth also including samples from contemporary machines such as the DMX, Linn, 808, and our very own Drum Designer, giving users flexibility to chose vintage or modern style kits. All sounds of the SM100 were recorded with and without the hardware chorus effect, allowing users to engage it just as you would on the real thing. Program 24 also includes a huge selection of vintage and modern MIDI drum sequences that can be played back automatically or sequenced from your DAW of choice via drag-and-drop.
Presets in Program 24 are fully-editable and are equally valuable as inspirational starting points or plug-and-play sonic destinations. Users have full control over each instruments amp envelopes, multimode filters and filter envelopes, effects including EQ, drive, and phasor, effect sends for 2 reverbs and 2 delays. The included arpeggiators are also deeply-customizable and include their own preset banks allowing you to instantly create variations or save your own. Altogether Program 24 provides a fantastic and fun way to make layered grooves, find starting points for songs, or as individual instruments within your existing productions.
Program 24 offers native 64-bit standalone operation by way of Falcon or the free UVI Workstation, providing comprehensive support for all modern DAWs and simultaneous authorization on up to 3 computers or iLok keys.
Program 24, is available immediately at an introductory price of $49 / 49€ through December 14th, 2020 (regularly $79 / 79€) from UVI