UVI release Key Suite Electric with special intro promo until June 30th, 2019
UVI has announced Key Suite Electric $149 through June 30th, 2019 (reg $199).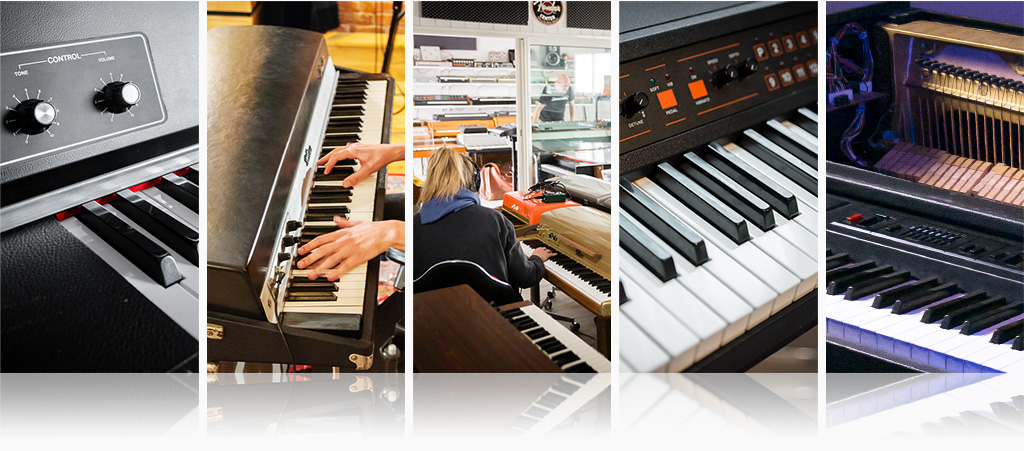 "UVI releases Key Suite Electric, an uncompromising exposé of 63 electric keyboard instruments including tines, clavs, reeds, analog, bass, electro-acoustics and more"
UVI RELEASES KEY SUITE ELECTRIC, AN UNCOMPROMISING EXPOSÉ OF 63 ELECTRIC KEYBOARD INSTRUMENTS
Paris, June 19th, 2019 – UVI releases Key Suite Electric, delivering the classic and charactered sounds of 63 electric keyboard instruments. Designed to be a one-stop-shop for electric keys, Key Suite Electric provides a massive selection of instruments divided into 7 categories, including: Tines, Reeds, Clavs, Analog Keys, Bass, Electric Pianos and Electro-Acoustics. Key Suite Electric is available through June 30th, 2019 at a special introductory price of $149/149€ (regularly $199/199€) with a special crossgrade offer of $99/99€ for eligible titles (see list below).
Leveraging UVI's 20+ years of experience in crafting sample-based instruments Key Suite Electric delivers exceptional sound quality, with deep sampling and powerful professional features such as a pro-grade effects chain with IR reverb, drive, EQ, multimode modulation, delay and Sparkverb, and creative sound shaping tools like envelopes, a multimode filter and more.
Key Suite Electric includes 63 instruments presented in 7 groups:
Tines: EPiano Italian, EPiano Japanese, EPiano MKI 1975, EPiano MKI 1978, EPiano MKI Studio, EPiano MKI Dark Tone, EPiano MKII 54 Key, EPiano MKII 73 Key, EPiano MKII 88 Key, EPiano MKIII Broken, EPiano MKV, EPiano MK7, EPiano Student Green, EPiano Student Gold
Reeds: W140B, W145 Tubes, W200, W200 Studio, W270 Butterfly 1, W270 Butterfly 2
Electric Pianos: CPiano 60M, CPiano 70, CPiano 80, KPiano 300, KPiano 600, KPiano 700M, Roadmaster 64
Clavs: Clav Model C, Clav Model D6, Clav Model E7, Clav Model I, Clav Model L1, Clav Model L2, Clav Model Viba
Electro-Acoustic: Cembalet, Cembalino, Claviset, Electra Piano T, Electra Piano 1, Electra Piano 2, Pianet Clav Duo, Planet M, Planet N, Sanza Keys
Analog Keys: Analog P16, AP-09, AP-30, CPiano 10, CPiano 30, CPiano 35, Custom 88, InterContinental 7, RMI Keys
Bass: Combo Bass, El Toro, EPiano Bass 1965, EPiano Bass Custom, EPiano Bass Extended, EPiano Bass Gold, EPiano Bass Salmon, K-Bass 1, K-Bass 2, K-Bass 3
Key Suite Electric offers native 64-bit standalone operation by way of Falcon or the free UVI Workstation, providing comprehensive support for all modern DAWs and simultaneous authorization on up to 3 computers or iLok keys.
Pricing:
Key Suite Electric is available immediately at an introductory price of $149/149€ through June 30th, 2019 (regularly $199/199€). Owners of Classic Electric Piano, CP Electric Grand, Funky Clav D6, Retro Keyboards, The Seventh, Tines Anthology or Wurlitzer™ A200 may crossgrade at the special price of $99/99€ through June 30th, 2019.
For all details visit the official Key Suite Electric $149 through June 30th, 2019 (reg $199). page at UVI