Now at Native Instruments: Over 80% off UJAM Bundles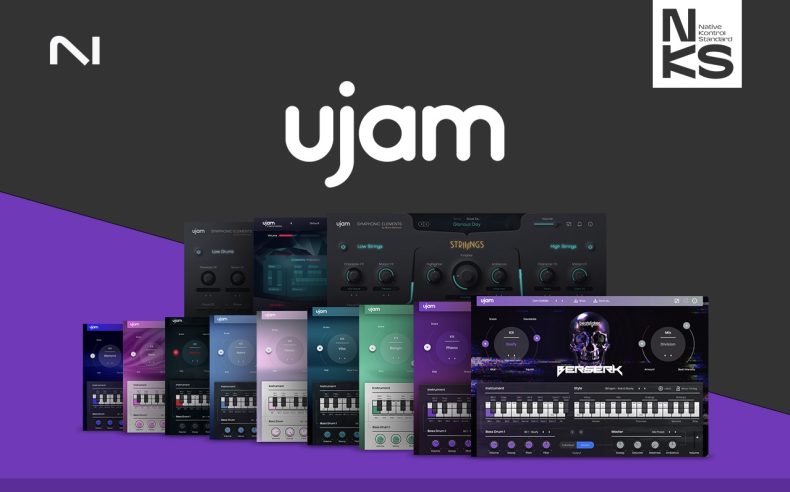 Native Instruments has launched an exclusive sale on UJAM Bundles.  Save over 80% and purchase the Beats Now Bundle for just $99 and the Supersize Bundle for just $199.  More details from NI below.
We've teamed up with developer UJAM, co-founded by Hans Zimmer and Pharrell Williams, to bring you two exclusive collections of NKS-ready plugins. Dive into drums for pop, hip hop, and electronic music, and a range of cinematic instruments. UJAM's focus is less controls, more control. All their tools are designed to keep you in the flow and every control will always do something that you can instantly hear and understand.

With the Beats Now Bundle, grab nine plugins to put groove into your productions. The Beats Now bundle gives you Beatmaker BERSERK, Beatmaker COZY, Beatmaker DOPE, Beatmaker GLORY, Beatmaker IDOL, Beatmaker KANDY, Beatmaker NEMESIS, Beatmaker RICO, Beatmaker VICE.

With the Supersize Bundle, get everything from the Beats Now bundle plus another three instruments that specialize in big-screen shine – Symphonic Elements STRIIIINGS, Symphonic Elements DRUMS, and Virtual Guitarist CARBON.
This exclusive sale will run until August 31st, 2023.  Please visit Native Instruments for more information.