NAMM TEC 2017 Best "Music Instrument Software" Award Nominees
I'm gearing up for Media Preview day at the NAMM convention today and ready to jump into gear heaven.
I've got a pretty busy schedule meeting with some of my favorite software and hardware developers, as well as a couple big blocks of time to walk the halls hoping to find some new favorites!
This years NAMM TEC Awards show is tonight and I had a chance to look over the Nominees for the best "Music Instrument Software".
The NAMM TEC Awards celebrate the individuals, companies and technical innovations that work in both creative and technical categories of the industry. If you're interested, you can learn more about the TEC Awards process here.
This year the 2017 NAMM TEC Award Nominees for Music Instrument Software are (drum roll please):
Miroslav Philharmonik 2 by IK Multimedia
IK Multimedia Miroslav Philharmonik 2 was a reimagining of the original Miroslav Philharmonik, which had a pretty big fan base.  From what I understand, IK Multimedia started with the original sample recordings of the original version and reworked the instrument from the ground up with an updated the interface and big boost in ease of use.
Exhale by Output available at Plugin Boutique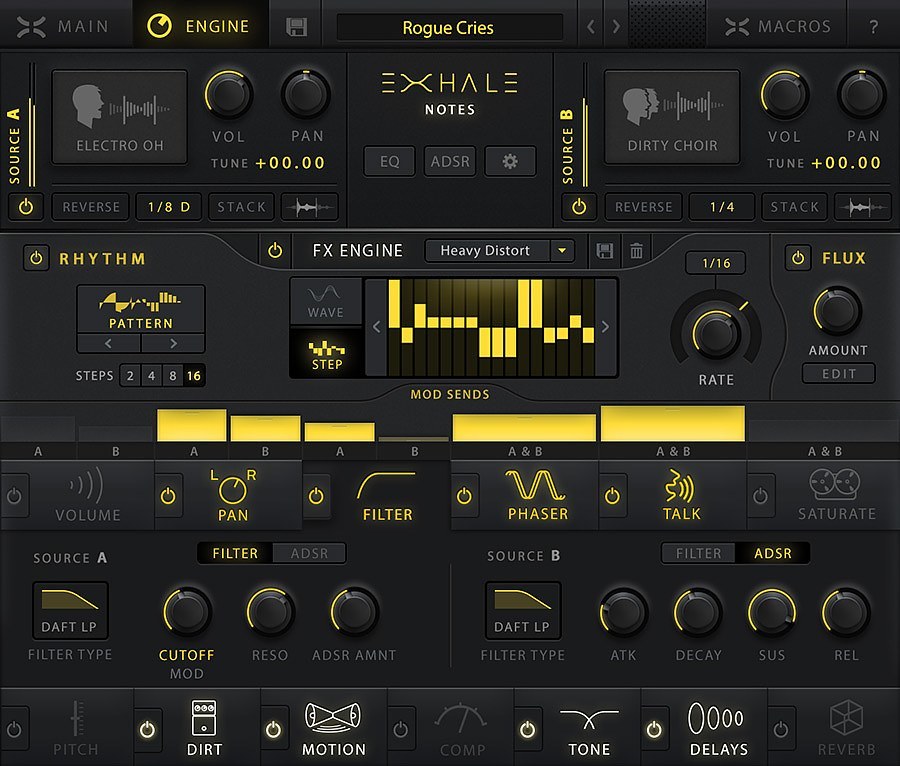 Output has been on a roll and the release of Exhale continued their winning streak.  Praised by critics, Exhale was a welcome addition to many music makers offering some great sounds, combining samples, synthesis, and effects for some very creative and refreshing processed vocals presets.
Following the developers successful releases Wavemapper and Wavegenerator, Wolfgang Palm found an audience with the powerful, innovative vocal synth garnering many positive reviews. Users loved that the instrument wasn't difficult to use, but even those that gave the instrument 4.5 Star ratings found it to be heavy on CPU usage and "no substitute for real human singers."( Music Radar)
Notion 6 Music Notation Software by PreSonus 
When it comes to notation software there are 2 big names in the game, neither of which are Notion by PreSonus. That didn't stop the developer in making some great leaps with the 6th incarnation of the software. The biggest of which seem to be the side-by-side workflow integration for Studio One users and advancements in the cross-platform handwriting recognition. Since this is such a fresh version of the software, no reviews were found at the time of writing.
Marshall Bluesbreaker 1962 by Softube (for UAD)
Softube released this emulation of the ultra-rare 2×12 combo tube amplifier earlier this year. I can't comment much on this plugin as none of the SLR crew are familiar with it.
BioTek Organic Synthesizer by Tracktion 
Perhaps the most intriguing of the nominees this year is BioTek. Contributor Brian Brylow commented that "Traktion uses a lot of Found sounds and special recordings along with synthesis and was created by some very influential people in the synthesis community. The software continues to be updated and expanded. Actually one of the more interesting hybrids that I have seen come out in the last couple of years. I got that one as soon as it came out I was so sold on it."