83% Off Sampletraxx Horror Bundle
For just $49.99 (instead of $291), get the SAMPLETRAXX HORROR BUNDLE! Powered by the full version of Kontakt 5.8, this bundle features the following sample libraries from SAMPLETRAXX: Clockworks, Rituals and Antisystem. This bundle is perfect for horror, sci-fi and any other tension filled cinematic music composition.
With Clockworks, you can create up and downtempo metronomic ticking time pass and hypnotizing ticking cues, uneasy ticking tick-tock, design gradually building clockworks, dark pulsating ticking clock, metallic clicks that build tension.
Rituals is a new toolbox of unique sounds and production elements, organic instruments and hybrid processing, highly stylized cinematic sound design to compose epic and sinister tracks with a dark and ominous mood that brings visuals to another level.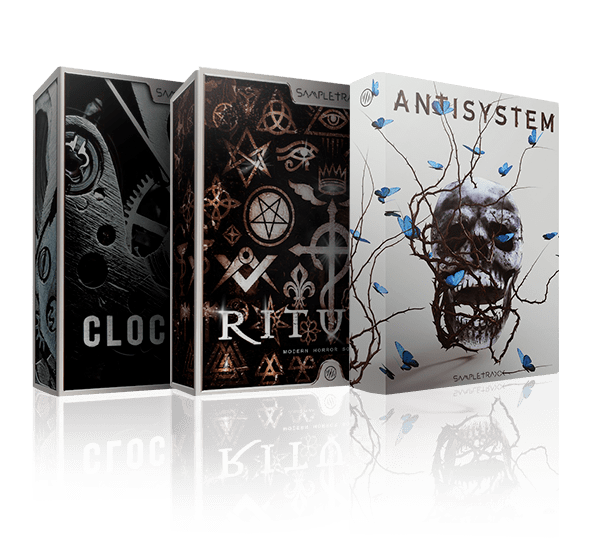 And last but not the least, Antisystem includes a collection of 570+ Horror Sci-fi one-shot samples and loops with a technoid approach, created in collaboration with South American sound designer Matias Cerviño and SampleTraxx.
For all details visit the official page at Sampletraxx Horror Bundle at APD